Typopharma News …
---
02.12.2021 – Finished artwork with just a few clicks
Our own latest developments allow us to automatically transfer packaging texts from Word documents. The data is formatted as desired "on the fly". All design specifications, special characters and text mark-ups are taken into account. Reliable KPI's as well as the positive "feed back" from our customers prove the successful use of the software in practice, especially for text-intensive instructions for use: Example PDF
We are at your disposal for an online presentation. Request to a.weber@typopharma.com
---
14.11.2021 – Planning reliability through samples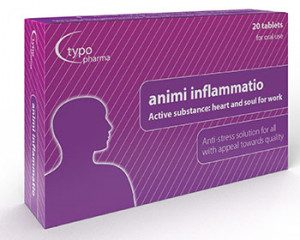 Before any series production, a packaging material must be checked for "technical feasibility" and "presentation". A machine "proof" is cost-intensive, requires time and finished print documents. In order to significantly reduce time and costs, we offer you the cost-effective production of samples. Produced in real paper thickness including all individual elements such as grooved flaps, perforations … here examples: flat folding box and with tear-off flap.
Of course, 3D images are also available. E.g. for mock-ups for pharmaceutical registration or for design finding.
Interest aroused? We would be happy to provide you with samples on request at produktion@typopharma.com !
---
22.10.2021 – Your competent partner for short runs
Packaging in short runs is always a special challenge. In close coordination with our excellent cooperation partners, we provide a full-service offer: consulting, print production, order coordination, free delivery.
This applies to pharmaceutical secondary packaging, health care or beauty/cosmetic products.
New in our portfolio: bulk and outer packaging made of stable corrugated board.
You can rely on our many years of experience and expertise. Enquiries are worthwhile.
---
22.10.2021 – ISO certification with strengths
We are particularly proud this year that we passed our ISO 9001:2015 surveillance audit by DQS with a brilliant final result. According to the audit report, we were able to exceed the standard in the areas of management, planning and improvements to process structures. In the area of planning, we also improved significantly compared to the previous year. The ISO 9001:2015 certification was successfully renewed: Certificate
---
01.09.2021 – Typopharma donates to
to a charitable organisation
Typopharma GmbH will hand over our donation budget for this year to the Lörrach Family Centre.
There, one of the goals is to enrich the lives of elderly people. In concrete terms, rickshaw excursions are to be made possible for them, as has already been realised in Rheinfelden.
---
01.01.2021 – Donations to non-profit organizations

Typopharma GmbH decided years ago to donate significant parts of the advertising budget.
In 2020 we supported two organizations that do a lot of good in detail. Pro digno is committed to homeless people.
The Rainforest Institute puts rainforest under protection and uses it sustainably with the native population.
---
09.10.2020 – ISO certification successfully passed
Our quality management system fully complies with the requirements of the DIN ISO EN 9001:2015 standard. There are no weaknesses or deviations. We are especially proud of the explicitly mentioned
strengths. Quotes of the auditor:
"6.1, The organization has planned appropriate measures to deal with these risks and opportunities.
Typopharma quickly adapted to a homeworking solution to avoid risks from the corona pandemic and accompanied this process through an internal audit and evaluated its effectiveness. This process serves to avoid a lockdown and to avert risks for the company and its customers, and also protects the employees.
7.2; 7.3, Production of data: Customers appreciate the high quality of the company and praise in particular the very good work and support provided by production staff. This distinguishes the company and ensures continuous development. Thus, even new demanding customers could be won and satisfied.
7.4, Effective internal and external communication is defined (about what, when, with whom, how, who)
8.1, The processes for meeting the requirements (including customer-specific requirements) for the provision of products and services are effectively planned, implemented and controlled.
8.2 Effective customer communication ensures that all relevant requirements for products and services are determined, checked and confirmed.
8.5 The controlled conditions shall include appropriate monitoring and measurement activities and the prevention of human error.
9.1 The organisation shall have adequate arrangements for monitoring and measurement to assess the performance and effectiveness of the quality management system including customer satisfaction.
10.2 Any deviations, including complaints, shall be effectively recorded and dealt with by the organisation." 
Certificate
---
02.05. 2020 – Elaborate emergency concept
In response to the corona hazard, we have developed a concept for the quarantine case.
Every employee with home working requirements can transport and connect their computer themselves and work seamlessly in the home office.
A powerful hardware firewall and local virus scanners continue to ensure the highest level of security.
Employees without home-working capabilities remain in separate rooms in the Typopharma company.
In addition, we have set up faster, double data lines. If one Internet provider fails, the system automatically switches over to the other.
---
02.01.2020 – Latest Software
After intensive qualification tests, we are now using the latest software from the Adobe Creative Cloud. 
Our media designers' long experience enables us to achieve the highest typesetting quality in accordance with packaging regulations and EMA specifications.
Through software additions and special fonts, we set all Asian languages. Arabic, Hebrew, Thai, and many more.
---
01.07.2019 – Service around packaging material
This includes the clarification of technology and content, from order papers and system entries to the responsible verification with signature.
Due to our extensive experience, we have been able to successfully familiarise ourselves with several customer systems.
We are happy to complement your team.


---
01.05.2019 – 3D-models for planning phase
The
example picture
shows a 3D blister in SLS process with alumide material.
A large selection of materials guarantees that we will exactly meet your requirements.
---
01.03.2019 – improved data check
Despite very good quality figures,
Globalvision
continued to invest in new testing programs: Textproof, Artproof, Brailleproof and Barcodeinspection.
It complements very well the eye of our experienced reviewers and our electronic preflights.
We are very confident that we will come as close as possible to our "zero defect" goal.
---
01.08.2018 – ISO certification audit successfully passed
Our quality management system
fully complies
with the
requirements
of the standard DIN ISO EN 9001: 2015. There were no deviations at any point.
We are particularly proud of 3
specific strengths
:
"For each process, all standard requirements were applied (input, results, criteria, indicators, resources, interactions, powers, risks). (4.4)"
"Effective customer communication ensures that all relevant product and service requirements are determined, verified and confirmed. (8.2)"
"Any deviations, including complaints, are effectively recorded and processed by the organization. Corrective action will be effectively implemented, causes identified and risk assessment updated as necessary. (10.2)"
---
01.07.2018 – automated translation workflow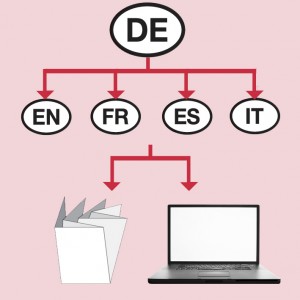 Typopharma has successfully implemented several Translation Memory  projects.
The aim was to standardize German user information and determine the space requirements for a further 4 languages: EN, FR, ES, IT.
The translators used IDML texts in their TM system.
Translated passages were already displayed, only non-translated parts had to be actively edited.
Typopharma got back the IDML structure and was able to incorporate it into the layout.
After the finishing touch, print and Internet PDFs could be created quickly and safely. The production time for this complex workflow is shortened considerably for the customer.
We can also provide valuable input for your tasks as a project partner.

---
04.2018 – Artwork Next Generation – web based editing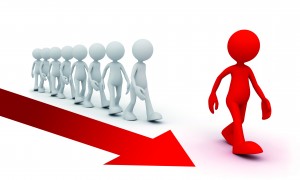 Typopharma GmbH is one of the few artwork service providers to offer you a web-based portal for the "independent" editing of packaging.
On the packaging existing elements such. Texts, graphics, logos, etc. can be edited or placed in real-time and in WYSIWIG.
Multiple placements of identical texts, automatic fitting in text rooms, Braille placement and all common barcode types are available.
This technological approach leads to completely new strategic approaches in live cycle management. 
Take the next step with us as a pre-press service provider. Presentation: Typopharma_ANG.
---
03.2018 – packager support – security in difficult phases
Typopharma produces technical drawings for renowned packager. Instead of several separate drawing we produced concise templates. This data can be used 
directly for artwork productions.
Technical questions are answered: text area, braille, code positions – especially serialization codes
(drug counterfeiting). This greatly relieves following departments in time pressure production.

Thanks to this positive experience, we can offer our work on an hourly basis.
After a short familiarization, we work external according your process guidelines and workflow structures.
We'll be pleased to do this for you.
---
11.2017 – ISO certification successfully passed
We are proud to have demonstrated that our quality management system fully complies with the requirements of the DIN ISO 9001:2015 standard.
For you as our customer that means: Our quality standard complies with the most stringent requirements and is subject to
continuous improvement
.
Certificates as download:
2017_Zertifikat_E
2017_Zertifikat_IQNET
---
04.2017 – Absolute reliability
thanks to the six-eyes principle
Typopharma GmbH is one of the first providers to offer extensive and high-quality proofing procedures and new standards in reliability during the editing and processing stages of the artwork: checking according to the six-eyes principle.
With many years of expertise and two independent proofing systems, we bring our customers new standards in reliability. Be it pure text, a pixel comparison, or PDF preflights. This makes it possible for us as independent checkers to proof third party data.
Please feel free to get in touch with us if you have any questions.
Contact us!
---
02.2017 – Getting it right the first time with technical drawings
Packaging materials are often designed without reference to the technical details, leading to misunderstandings, extra revision cycles, time wasted, coordination over a longer time period, as well as additional costs. A notable contract packager from North-Rhine Westphalia and Typopharma GmbH have launched a project titled "Technical Samples"."At the start of the project" all the various aspects of printing and the technical details in the packaging process were defined and taken into account in the samples. This way, all the technical aspects are incorporated into the design process – from the punching line to the code placement – thereby avoiding undesired conflict down the line. This
saves valuable time
, especially when working with a large text volume, or with
new requests
such as tamper-evident packaging.Technical, regulatory or administrative
departments
receive a
precise tool at
an early stage.
Based on exact file layouts, art workers can then insert the content quickly and easily.
---
10.2016 – E-bike design project
Have you already ridden an e-bike? Are you considering buying an e-bike?
We have set the company e-bike project in motion – with magnificent results!
The project team revamped the rather dull e-bike with a unique design, turning the bike into a visual masterpiece. A zebra print design was made for each individual piece and printed onto adhesive film. It makes riding a bike twice as much fun, right?
Pay us a visit and try it out yourself – prepare to be amazed!




---
08.2016 – Electronic testing software = 100% reliability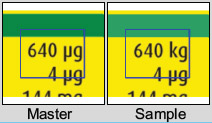 Alongside the tried and tested checking techniques, such as text comparison and data checks with preflight profiles, we have also made significant improvements to our object comparison tool:
Our new software identified all 11 errors in the test file, some of which were extremely well hidden. A code checking module now recognizes incorrect bar codes, and even detects bar codes which are too small.
But the best thing about it: the software is web-based and available for rent.
Contact us!
---
10.2015 – USE_ability – user-friendly information
1m
2
package inserts are now making their way into the folding box. Extensive regulations or the
Readability Guidelines
are not always responsible for package inserts of these dimensions – the paper monster is often born of the combination of multiple languages, or the physical separation of different levels of information.Studies have long shown that the package insert often goes unread or is only read in part, and is not even retained to be read at a later date.Information is also more likely to be accepted and absorbed if the amount is kept realistic and manageable. With
3in1 outserts
, 1 product is printed, separated and sealed = no chance of it getting mixed upThe user can keep hold of exactly what they want:
3in1 outsert video
Typopharma would be delighted to take on the entire data management and is ideally suited to offer you great advice: 2 / 4 in1 outsert or banding after all?
---
09.2015 – Successfully passed recertification audit
We are proud to have demonstrated once again that our quality management system fully complies with the requirements of the ISO 9001  standard.
For you as our customer that means: Our quality standard complies with the most stringent requirements and is subject to 
continuous improvement.
---
06.2015 – 3D drawings – realistic and self-explanatorily
Our extended range of services enables us to visualise all your packaging material right from the planning phase. The following video clip (download video / watch on youtube) was shot before the folding box and the blister artworks were created. For presentation purposes it is as well possible to extract individual high-resolution images from diverse perspectives, containing a photorealistic detail structure. This offers a wide range of possible applications such as training videos, explanatory illustrations, interactive animations and much more. Get in touch with us to discuss the various options with your packaging material.
---
06.2015 – New automated information panel
In our "infobox" all your job data is listed. This is well proven and has been further improved: better structure and clarity and a modern layout. The information will be processed more quickly, which increases production security and speed in production and proofing.
Your order information is extracted from our order management system automatically and flawlessly. Nevertheless, addtional data can be entered manually in the panel, according to your requirements, which allows maximum flexibility: PDF-Link.