Typopharma News …
---
19.07.2022 – Cross media publishing … your content in all media

Typopharma has successfully set instructions for use for several media. 1. is a high-quality brochure with detailed text and appealing images. It strengthens the image and is ideal for customers who prefer the paper experience. 
2.  We have developed a compact quick reference guide that is ideally readable in a small space,  is shipped with refill packs and meets all regulatory requirements.
3. Both printed materials can be downloaded in an Internet-optimized form: Brochure, quick reference guide.
Links are shown with thanks and permission of VITA Zahnfabrik H. Rauter GmbH & Co.KG.
---
18.07.2022 – safe packaging system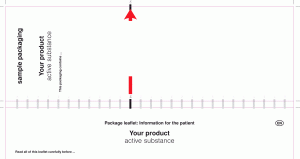 Typopharma has developed a manual packaging system together with a customer.
Laetus and similar packaging codes ensure the correct assignment to the product packaging in the case of machine packaging.
With this manual packaging, the assignment can be ensured visually by means of a flat stamp system. 
Simple and effective: Each country-specific package information for the correct outer packaging. Anonymised example
Another advantage of the package information: The exact use quantity required can be printed on laser printers. 
This saves resources and speeds up the packaging process
01.06.2022 –  Adobe Indesign + Illustrator … the best of both worlds
Typopharma combines the proven publishing programs ideally: Packaging is produced in Illustrator with very clear layering. This structure can be further processed by any Artworker without any problems. 
The Illustrator content is loaded into Indesign. An info panel is automatically added; print parameters (crop box, bleed specifications) are added during PDF generation.
A sophisticated script checks the printing technique. The result is a print-safe PDF-X4 with valuable additional information for the printing shop.
---
02.12.2021 – Finished artwork with just a few clicks
Our own latest developments allow us to automatically transfer packaging texts from Word documents. The data is formatted as desired "on the fly". All design specifications, special characters and text mark-ups are taken into account. Reliable KPI's as well as the positive "feed back" from our customers prove the successful use of the software in practice, especially for text-intensive instructions for use: Example PDF
We are at your disposal for an online presentation. Request to a.weber@typopharma.com
---
14.11.2021 – Planning reliability through samples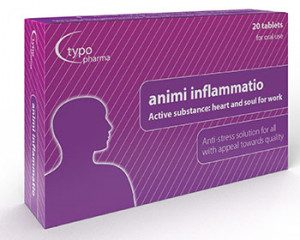 Before any series production, a packaging material must be checked for "technical feasibility" and "presentation". A machine "proof" is cost-intensive, requires time and finished print documents. In order to significantly reduce time and costs, we offer you the cost-effective production of samples. Produced in real paper thickness including all individual elements such as grooved flaps, perforations … here examples: flat folding box and with tear-off flap.
Of course, 3D images are also available. E.g. for mock-ups for pharmaceutical registration or for design finding.
Interest aroused? We would be happy to provide you with samples on request at produktion@typopharma.com !
---
22.10.2021 – Your competent partner for short runs
Packaging in short runs is always a special challenge. In close coordination with our excellent cooperation partners, we provide a full-service offer: consulting, print production, order coordination, free delivery.
This applies to pharmaceutical secondary packaging, health care or beauty/cosmetic products.
New in our portfolio: bulk and outer packaging made of stable corrugated board.
You can rely on our many years of experience and expertise. Enquiries are worthwhile.
---
22.10.2021 – ISO certification with strengths
We are particularly proud this year that we passed our ISO 9001:2015 surveillance audit by DQS with a brilliant final result. According to the audit report, we were able to exceed the standard in the areas of management, planning and improvements to process structures. In the area of planning, we also improved significantly compared to the previous year. The ISO 9001:2015 certification was successfully renewed: Certificate
---
01.09.2021 – Typopharma donates to
to a charitable organisation
Typopharma GmbH will hand over our donation budget for this year to the Lörrach Family Centre.
There, one of the goals is to enrich the lives of elderly people. In concrete terms, rickshaw excursions are to be made possible for them, as has already been realised in Rheinfelden.
---
01.01.2021 – Donations to non-profit organizations

Typopharma GmbH decided years ago to donate significant parts of the advertising budget.
In 2020 we supported two organizations that do a lot of good in detail. Pro digno is committed to homeless people.
The Rainforest Institute puts rainforest under protection and uses it sustainably with the native population.
---
09.10.2020 – ISO certification successfully passed
"6.1, The organization has planned appropriate measures to deal with these risks and opportunities.
Typopharma quickly adapted to a homeworking solution to avoid risks from the corona pandemic and accompanied this process through an internal audit and evaluated its effectiveness. This process serves to avoid a lockdown and to avert risks for the company and its customers, and also protects the employees.
7.2; 7.3, Production of data: Customers appreciate the high quality of the company and praise in particular the very good work and support provided by production staff. This distinguishes the company and ensures continuous development. Thus, even new demanding customers could be won and satisfied.
7.4, Effective internal and external communication is defined (about what, when, with whom, how, who)
8.1, The processes for meeting the requirements (including customer-specific requirements) for the provision of products and services are effectively planned, implemented and controlled.
8.2 Effective customer communication ensures that all relevant requirements for products and services are determined, checked and confirmed.
8.5 The controlled conditions shall include appropriate monitoring and measurement activities and the prevention of human error.
9.1 The organisation shall have adequate arrangements for monitoring and measurement to assess the performance and effectiveness of the quality management system including customer satisfaction.
---
02.05. 2020 – Elaborate emergency concept
In response to the corona hazard, we have developed a concept for the quarantine case.
Every employee with home working requirements can transport and connect their computer themselves and work seamlessly in the home office.
A powerful hardware firewall and local virus scanners continue to ensure the highest level of security.
Employees without home-working capabilities remain in separate rooms in the Typopharma company.
In addition, we have set up faster, double data lines. If one Internet provider fails, the system automatically switches over to the other.
---
02.01.2020 – Latest Software
After intensive qualification tests, we are now using the latest software from the Adobe Creative Cloud. 
Our media designers' long experience enables us to achieve the highest typesetting quality in accordance with packaging regulations and EMA specifications.
Through software additions and special fonts, we set all Asian languages. Arabic, Hebrew, Thai, and many more.
---
01.07.2019 – Service around packaging material
This includes the clarification of technology and content, from order papers and system entries to the responsible verification with signature.
---
01.05.2019 – 3D-models for planning phase
A large selection of materials guarantees that we will exactly meet your requirements.
---
01.03.2019 – improved data check
It complements very well the eye of our experienced reviewers and our electronic preflights.
---
01.08.2018 – ISO certification audit successfully passed
---
01.07.2018 – automated translation workflow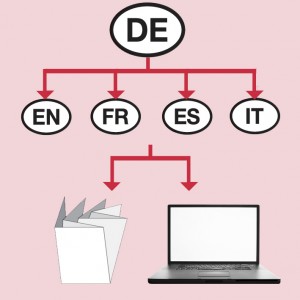 Typopharma has successfully implemented several Translation Memory  projects.
The aim was to standardize German user information and determine the space requirements for a further 4 languages: EN, FR, ES, IT.
The translators used IDML texts in their TM system.
Translated passages were already displayed, only non-translated parts had to be actively edited.
Typopharma got back the IDML structure and was able to incorporate it into the layout.
After the finishing touch, print and Internet PDFs could be created quickly and safely. The production time for this complex workflow is shortened considerably for the customer.
We can also provide valuable input for your tasks as a project partner.

---
04.2018 – Artwork Next Generation – web based editing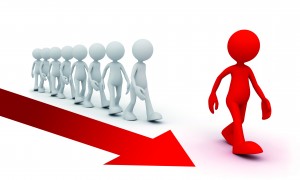 Typopharma GmbH is one of the few artwork service providers to offer you a web-based portal for the "independent" editing of packaging.
On the packaging existing elements such. Texts, graphics, logos, etc. can be edited or placed in real-time and in WYSIWIG.
Multiple placements of identical texts, automatic fitting in text rooms, Braille placement and all common barcode types are available.
This technological approach leads to completely new strategic approaches in live cycle management. 
Take the next step with us as a pre-press service provider. Presentation: Typopharma_ANG.
---
03.2018 – packager support – security in difficult phases
---
11.2017 – ISO certification successfully passed
---
04.2017 – Absolute reliability
thanks to the six-eyes principle
Typopharma GmbH is one of the first providers to offer extensive and high-quality proofing procedures and new standards in reliability during the editing and processing stages of the artwork: checking according to the six-eyes principle.
With many years of expertise and two independent proofing systems, we bring our customers new standards in reliability. Be it pure text, a pixel comparison, or PDF preflights. This makes it possible for us as independent checkers to proof third party data.
Please feel free to get in touch with us if you have any questions.
Contact us!
---
02.2017 – Getting it right the first time with technical drawings
---
10.2016 – E-bike design project
---
08.2016 – Electronic testing software = 100% reliability
---
10.2015 – USE_ability – user-friendly information
---
09.2015 – Successfully passed recertification audit
---
06.2015 – 3D drawings – realistic and self-explanatorily
---
06.2015 – New automated information panel